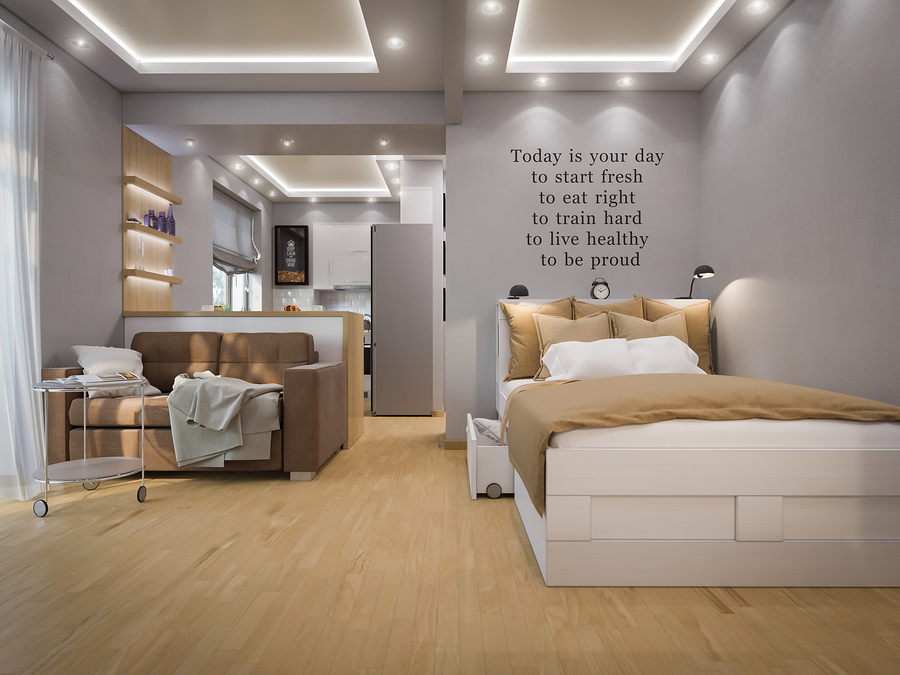 1. Can I convert my garage into living space?
On average, converting your garage into a bedroom adds about 600 square feet ofspace to your home. Garage conversion circumvents the need for a lengthy, cost-intensive home addition, but it can still run $10,000 to $50,000, unless you do it on the cheap. (Source Hunker.com)
2. Is a permit required?
A building permit will be required, in addition some city ordinances or home owner associations may require a certain amount of covered parking that could prevent you from converting your garage.
Remember, converting your garage to living space without permit will cause violations/fines from building inspectors, it will also make resale of the property through mortgage impossible.
3.  How much does it cost to convert my garage into living space?
The cost to convert your garage. Making the switch from a garage to a living space costs about $10,000 to $15,000, depending on room size and excluding plumbing. A typical conversion includes adding insulation inside the drywall, bringing the floor level to the rest of the house and protecting the floor from moisture. (Source Angie's List)